Title: Smoke and Mirrors
Author:  K.D. Halbrook
Publisher: Simon Schuster/Paula Wiseman Books
Release Date: September 4th 2018
Pages: 240 pages
Synopsis:
Smoke has come to the Cirque Magnifique. And Sasha Brown is sure it is her fault. 
Sasha has always loved the Cirque, a place filled with sequined costumes, dazzling spotlights, and magnificent tents. But when she starts fifth grade with the Islanders—the ordinary folk from the other side of the Island—for the first time, she's not so sure she wants to be a Cirque kid. She starts to question her home and her Cirque family. Is the magic real? Are the stories even true? As the bullying by the Island kids gets worse, swirling blue-gray Smoke appears.
One night in the big tent, Sasha's dad performs, twisting his body through the air as the lights dance. Sasha is supposed to be helping, but instead she sits beneath the bleachers, seething. She has wished for the Smoke to come and make it all disappear: the Cirque, her family, the Island with its mean Island kids. And the Smoke does come. As Sasha watches her dad, he flips and raises his arms out for the bar that is supposed to meet him, his bright grin confident and sure. But there is only air…and Smoke.
Both of Sasha's parents disappear that night, and it's all Sasha's fault. What can she do but try and find them?
---
SPECIAL MENTIONS
The Traitor Baru Cormorant is an epic geopolitical fantasy about one woman's mission to tear down an empire by learning how to rule it.
Tomorrow, on the beach, Baru Cormorant will look up from the sand of her home and see red sails on the horizon.
The Empire of Masks is coming, armed with coin and ink, doctrine and compass, soap and lies. They'll conquer Baru's island, rewrite her culture, criminalize her customs, and dispose of one of her fathers. But Baru is patient. She'll swallow her hate, prove her talent, and join the Masquerade. She will learn the secrets of empire. She'll be exactly what they need. And she'll claw her way high enough up the rungs of power to set her people free.
In a final test of her loyalty, the Masquerade will send Baru to bring order to distant Aurdwynn, a snakepit of rebels, informants, and seditious dukes. Aurdwynn kills everyone who tries to rule it. To survive, Baru will need to untangle this land's intricate web of treachery – and conceal her attraction to the dangerously fascinating Duchess Tain Hu.
But Baru is a savant in games of power, as ruthless in her tactics as she is fixated on her goals. In the calculus of her schemes, all ledgers must be balanced, and the price of liberation paid in full.
---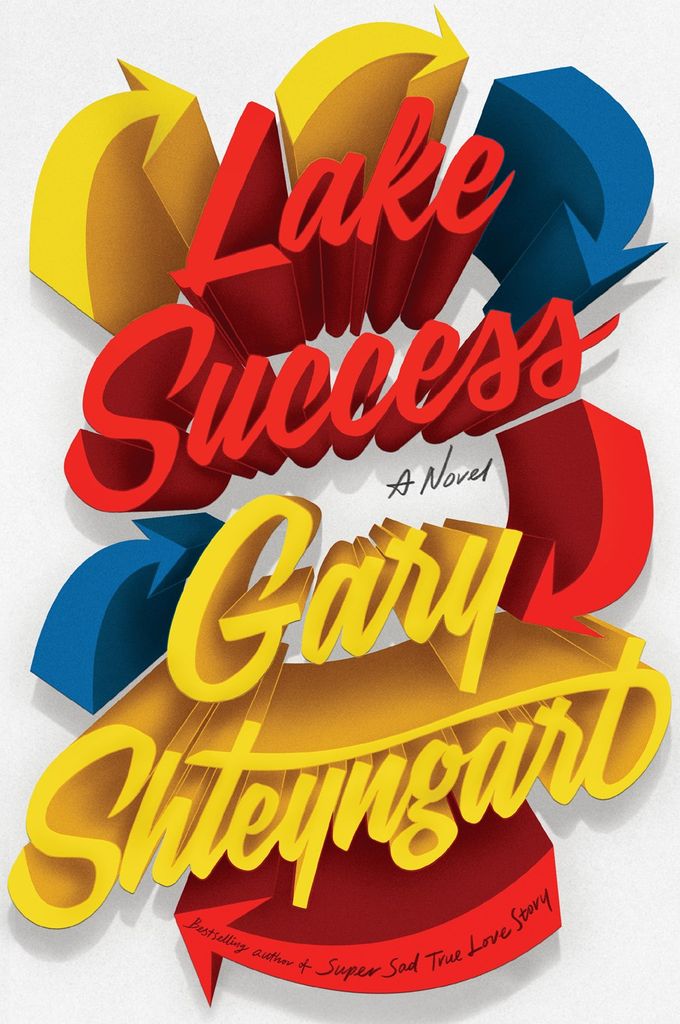 Myopic, narcissistic, hilariously self-deluded and divorced from the real world as most of us know it, hedge fund manager Barry Cohen oversees $2.4 billion in assets. Deeply stressed by an SEC investigation and by his 3 year-old-son's diagnosis of autism, he flees New York on a Greyhound bus in search of a simpler, more romantic life with his old college sweetheart, whom he hasn't seen or spoken to in years. Meanwhile, reeling from the fight that caused Barry's departure, his super-smart wife Seema, a driven first-generation American who craved a picture-perfect life with all the accoutrements of a huge bank account, has her own demons to face. How these two imperfect characters navigate the Shteyngartian chaos of their own making is the heart of this biting, brilliant, emotionally resonant novel very much of our times.
---
Enter the world of female assassins and join the daughters of Death in this first book of the New York Times best-selling His Fair Assassin series by Robin LaFevers. Seventeen-year-old Ismae escapes a brutal arranged marriage into the sanctuary of a convent of assassins serving St. Mortain, the deity of death–but for a price. Perfect for fans of Sarah J. Maas, Kristin Cashore, and Victoria Aveyard.
Why be the sheep when you can be the wolf?
Seventeen-year-old Ismae escapes from the brutality of an arranged marriage into the sanctuary of the convent of St. Mortain, where the sisters still serve the gods of old. Here she learns that the god of Death Himself has blessed her with dangerous gifts—and a violent destiny. If she chooses to stay at the convent, she will be trained as an assassin and serve as a handmaiden to Death. To claim her new life, she must destroy the lives of others.
Ismae's most important assignment takes her straight into the high court of Brittany—where she finds herself woefully under prepared—not only for the deadly games of intrigue and treason, but for the impossible choices she must make. For how can she deliver Death's vengeance upon a target who, against her will, has stolen her heart?
---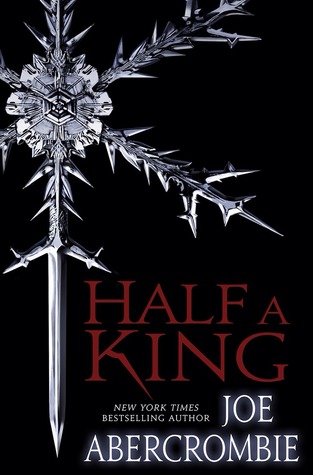 Betrayed by his family and left for dead, Prince Yarvi, reluctant heir to a divided kingdom, has vowed to reclaim a throne he never wanted.
But first he must survive cruelty, chains and the bitter waters of the Shattered Sea itself – all with only one good hand. Born a weakling in the eyes of a hard, cold world, he cannot grip a shield or swing an axe, so he has sharpened his mind to a deadly edge.
Gathering a strange fellowship of the outcast, he finds they can help him more than any noble could. Even so, Yarvi's path may end as it began – in twists, traps and tragedy…
---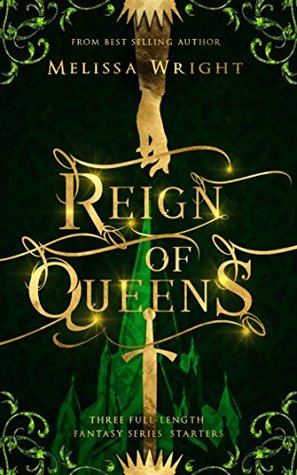 Three Full-Length Fantasy Series Starters from Author Melissa Wright
The Frey Saga Book One: Frey
Frey lives in a world where humans are fairy tales. A world where the powerful rule, where her magic is broken. That life is a lie. When dark secrets unravel, she'll have to risk everything to rise above a dangerous past.
Shattered Realms Book One: King of Ash and Bone
When monsters break through the veil between worlds, Mackenzie Scott has nothing left to lose. Her brother is marked, her future is vanished, and all that remains is a desperate need for revenge. She devises a plan to stop them, and finds an injured stranger that just might be the key. But he's not the helpless boy he appears to be. He's one of them. And he's got plans of his own.
Descendants Series Book One: Bound by Prophecy
Aern's only job is to protect the chosen. The trouble is, she's the key to a prophecy and everyone wants her. When the opposition descends, their only hope is to stick together, but the truth unravels, and together might prove the biggest complication of them all.
---
An all-new ongoing series from fan-favourite writer SAM HUMPHRIES (Harley Quinn, Nightwing) and red-hot artist JEN BARTEL!
In this neo-noir fantasy, Nina Rodriguez is positive that a secret magic world ruled by ruthless cabals is hiding just beneath the veneer of Los Angeles. The problem: everyone thinks she's crazy.
The bigger problem: she's not crazy – she's right. Can she unravel the mystery before the Great Beast catches up with her?
---
It's been five years since Summer Marks was brutally murdered in the woods.
Everyone thinks Mia and Brynn killed their best friend. That driven by their obsession with a novel called The Way into Lovelorn the three girls had imagined themselves into the magical world where their fantasies became twisted, even deadly.
The only thing is: they didn't do it.
On the anniversary of Summer's death, a seemingly insignificant discovery resurrects the mystery and pulls Mia and Brynn back together once again. But as the lines begin to blur between past and present and fiction and reality, the girls must confront what really happened in the woods all those years ago—no matter how monstrous.