Title: Misfits (Royal Academy Rebels)
Author: Jen Calonita
Publisher:
Release Date:
Pages:
Synopsis:
A brand new series from Jen Calonita, set in the world of Fairy Tale Reform School! Not everyone born royal is meant to rule…
In the magical fairytale kingdom of Enchantasia, becoming a legendary Prince or Princess doesn't happen overnight. Enter Royal Academy, the training ground for the fairytale leaders of tomorrow!
But reluctant-future-princess and new-student Devin has some reservations about RA, especially when it comes to the Headmistress. Olivina seems obsessed with preparing students for possible villain attacks. But when Devin asks when they're going to learn how to actually rule a kingdom, Olivina becomes enraged. Something isn't right with this lady, and what Devin discovers could change the fairytale world forever…
---
SPECIAL MENTIONS
A simple but forgotten truth: Where harbingers of death appear, the morgues will soon be full.
Angie Dovage can tell there's more to Reece Fernandez than just the tall, brooding athlete who has her classmates swooning, but she can't imagine his presence signals a tragedy that will devastate her small town. When something supernatural tries to attack her, Angie is thrown into a battle between good and evil she never saw coming. Right in the center of it is Reece—and he's not human.
What's more, she knows something most don't. That the secrets her town holds could kill them all. But that's only half as dangerous as falling in love with a harbinger of death.
---
 Isabeau Finne's perfect world utterly unravels when she meets Death's right-hand man one fateful night, spiraling her life into a world of chaos and the impossible.
Suddenly, she is no longer Isabeau and becomes part of the most secretive inner-workings of Death itself, as well as an otherworldly dominion of ancient magic.
Now beings—which we were taught as children were merely fictional creations of wildly whimsical minds—are edging their way into her world as well.
Buggans and Kobolds and Vargs….Oh my!
She yearns for the simplicity of her old life—this one is full of dangers, unanswered questions, and cryptic dreams.
After one particularly anomalous dream in which she learns of the Nine While Nine Legacy, things become truly precarious.
Now, someone sees her as a risk…a threat…and wants to eliminate her.
Fortunately, she falls under the protection of Gideon—unless she leaves his territory—which is the one thing she wants the most…and wants the least.
For fans of THIS SAVAGE SONG.
---
From New York Times Bestselling author, CD Reiss.
The epic conclusion to the intense and dark Edge Series.
Limits tested.
Boundaries shifted.
Descend into sanity.
---
In a universe of capricious gods, dark moons, and kingdoms built on the backs of spaceships, a cursed queen sends her infant daughter away, a jealous uncle steals the throne of Kali from his nephew, and an exiled prince vows to take his crown back.
Raised alone and far away from her home on Kali, Esmae longs to return to her family. When the King of Wychstar offers to gift the unbeatable, sentient warship Titania to a warrior that can win his competition, she sees her way home: she'll enter the competition, reveal her true identity to the world, and help her famous brother win back the crown of Kali.
It's a great plan. Until it falls apart.
Inspired by the Mahabharata and other ancient Indian stories, A Spark of White Fire is a lush, sweeping space opera about family, curses, and the endless battle between jealousy and love.
---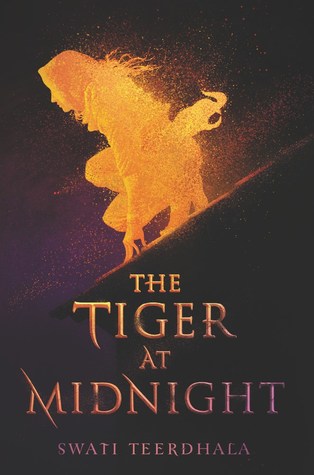 Esha is a legend, but no one knows. It's only in the shadows that she moonlights as the Viper, the rebels' highly skilled assassin. She's devoted her life to avenging what she lost in the royal coup, and now she's been tasked with her most important mission to date: taking down the ruthless General Hotha.
Kunal has been a soldier since childhood, training morning and night to uphold the power of King Vardaan. His uncle, the general, has ensured that Kunal never strays from the path—even as a part of Kunal longs to join the outside world, which has been growing only more volatile.
Then Esha's and Kunal's paths cross—and an unimaginable chain of events unfolds. Both the Viper and the soldier think they're calling the shots, but they're not the only players moving the pieces. As the bonds that hold their land in order break down and the sins of the past meet the promise of a new future, both rebel and soldier must make unforgivable choices.
Drawing inspiration from ancient Indian history and Hindu mythology, the first book in Swati Teerdhala's debut fantasy trilogy captivates with electric romance, stunning action, and the fierce bonds that hold people together—and that drive them apart.
---
Mean Girls meets The Taming of the Shrew in this romantic follow-up to Always Never Yours
High school senior Cameron Bright's reputation can be summed up in one word: bitch. It's no surprise she's queen bee at her private L.A. high school—she's beautiful, talented, and notorious for her cutting and brutal honesty. So when she puts her foot in her mouth in front of her crush, Andrew, she fears she may have lost him for good. In an attempt to win him over, Cameron resolves to "tame" herself, much like Katherine in Shakespeare's The Taming of the Shrew. First, she'll have to make amends with those she's wronged, which leads her to Brendan, the guy she labeled with an unfortunate nickname back in the sixth grade. At first, Brendan isn't all that receptive to Cameron's ploy. But slowly, he warms up to her when they connect over the computer game he's developing. Now if only Andrew would notice…But the closer Cameron gets to Brendan, the more she sees he appreciates her personality—honesty and all—and wonders if she's compromising who she is for the guy she doesn't even want.