Title: Those Brave, Foolish Souls from the City of Swords (Yarnsworld #3)
Author: Benedict Patrick
Release Date: October 17th 2017
Pages: 320
Synopsis from Goodreads:
Don't draw your blade in the City of Swords, unless you're willing to kill… or ready to die.
Young and filled with idealistic fervor, Arturo packs his blade and travels to the fabled City of Swords in the hopes of joining the dashing Bravadori. Yet upon arriving he discovers these masked vigilantes have more in common with brutal thugs than noble monster slayers. Disillusioned and mocked, he stubbornly refuses to give up his dreams.
When an impending bandit attack threatens untold depravities upon a distant village, and no others will heed the call for help, Arturo joins forces with a worthless outcast and a walking legend to attempt the impossible, to traverse the demon-haunted wilderness and prove that in the City of Swords, true heroes can rise from the unlikeliest of places.
Those Brave, Foolish Souls from the City of Swords is a gritty, action-packed standalone novel set in Benedict Patrick's Yarnsworld, a land where folktales and fantasy mix, where the monsters from stories are real.
Start reading today to discover this epic tale of broken heroes and inspiring hope!
---
SPECIAL MENTIONS
If this cover isn't bad-ass enough for you, I don't know what is.
It's said of Fairy that if you are in dire need and call the name of one, they will come. King Oryan, with his castle under siege and his son in his arms, could not be in any more dire need. With only High Marshall Morgan and a handful of Morgan's men at his back, there is only one place left to run, up, and only one ally who can save them.
Kyriay, Queen of the Fairy.
---
New author Everet Martins presents the second book in The Age of Dawn series: The Lord of Death, the sequel to the first book Stormcaller.
Walter survived his first confrontation with the demon god Asebor when his cursed armor was removed, swelling his thirst for vengeance. It was supposed to be impossible to remain human for long when wearing Cerumal armor.
The shadow of Asebor darkens over the realm of Zoria. Juzo, his best friend, is still missing and has been forced down a dark path. Walter and Nyset harness their newfound abilities under the tutelage of Baylan of the Silver Tower and the rogue wizard, Malek.
The group is thrown into an insidious trap as Asebor's generals, The Wretched, strike at the heart of Midgaard, derailing them from searching for Juzo. Walter is sure that Juzo is alive and he can't allow himself to give up on his friend, despite the risks of travelling east where hordes of Death Spawn are rumored to be. The Midgaard Falcon army is deployed to stomp out the Death Spawn, led by a mysterious horror known as the Lord of Death.
---
A pendant. A knife. A dying goddess.
When the corrupt Senators of Vitus send soldiers to destroy the village of Plockton and enslave the young men, eighteen-year-old Cecilia, the lone survivor, makes the bold decision to rescue her brothers. Armed with little more than her wit and her great ancestor's Freedom Tree pendant, she sets off along the trail left by the soldiers only to be confronted by the assassin Amalardh, a servant of Vitus sent to kill the bearer of a symbol—the same symbol around her neck.
Pieces of an ancient prophecy are falling into place. Who is Amalardh and why doesn't he kill her? If Cecilia can solve the mystery of her pendant and Amalardh's knife, then the Goddess of Light might just survive. If she fails, the goddess's death will mean the end for all.
Dark, dangerous and romantic, Cecilia is the story of a detached assassin and a headstrong innocent, and their epic journey to save the dying Goddess of Light.
---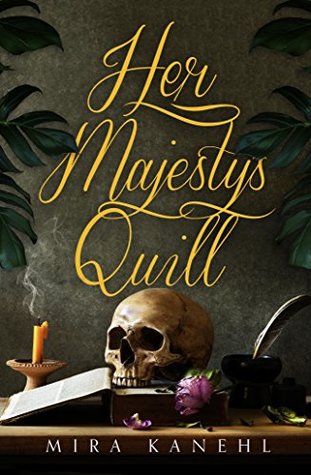 What if you found out your life was tied to a legend? Would you believe it?
What if you had escaped certain death and found an almost magical place to start anew, but always had to wonder whether you'd one day have to go back?
How far would you go to stay?
In 1827 Delmar Lécuyer flees across the South Pacific, one heart-racing knot ahead of the law. At twenty-one, he's an outlaw instead of following his surgeon career. As the tormenting clutches of France dissolve in the wind, he reaches Honolulu in hope of a new life. When the monarchy refuses the landing of the French for being Catholics, Delmar is devastated. Then, by a stroke of luck, he's called before Her Majesty. Will he win the gamble with fate?
---
How many half-truths could loyalty shoulder before it broke from the weight of deception on its back?
A sweeping LGBTQ and polyamorous retelling of "Swan Lake"!
Strange things can be said of the forest that spans the border of two kingdoms long at war. An evil sorcerer has made it his dominion, or an elegant enchantress has claimed it as her domain and grants wishes to those who chance upon her, or maybe the forest is guarded by an ancient and wrathful spirit.
Katya calls the forest home, living a life of magic and charms with her partner Ivan. But a threat looms over their forest, some darkness and danger that Ivan swears to protect her from. Katya finds herself caught up in a web of grudges and deception spanning generations, but most dangerous of all is the beautiful princess who stumbled into their woods. A princess who sets Katya's heart fluttering with both desire and fear.
As forces rally to rescue the princess or go to war, Katya must take measure of her own powers and decide what she is willing to sacrifice. Will she retreat to the safety of what's familiar or give up everything she knows to spread her wings and fly?
---
June 1812. Just weeks after her catastrophic coming-out ball, Lady Helen Wrexhall—now disowned by her uncle—is a full member of the demon-hunting Dark Days Club. Her mentor, Lord Carlston, has arranged for Helen and her maid, Darby, to spend the summer season in Bristol, where Helen can sharpen her Reclaimer powers. Then the long-term effects of Carlston's Reclaimer work take hold, and his sanity begins to slip. At the same time, Carlston's Dark Days Club colleague and nemesis will stop at nothing to bring Helen over to his side—and the Duke of Selburn is determined to marry her. The stakes are ever higher for Helen, and her decision will truly change the world…