Title: Bloodleaf (Bloodleaf Trilogy #1)
Author: Crystal Smith
Publisher: HMH Books for Young Readers
Release Date: March 5th 2019
Synopsis from Goodreads:
Aurelia is the first princess born to the Renalten crown in two hundred years, destined to fulfill a treaty by journeying to marry Valentin, the prince of Achelva – Renalt's greatest enemy. Rumors of an unwell, cruel prince abound, and the only thing that eclipses Aurelia's apprehension of her impending marriage is her fear of those who'd kill her to prevent it.
When an assassination attempt forces Aurelia to use forbidden magic to save a stranger, she is driven from Renalt by the witch-hunting Tribunal and a mob out for blood. But before she can claim asylum in the court of her betrothed, her travel party turns on her, forcing her to trade places with her treacherous lady-in-waiting, Lisette.
Now penniless in Achleva and bereft of her identity, Aurelia must decide if she wants to surrender to her new life or fight for her old one, all while navigating the complicated ties binding her to the enigmatic prince, the unquiet ghost of an ancient queen, and a poisonous plant called bloodleaf.
Aurelia is a pawn in a centuries-long game of love, power, and war— and if she can't extricate herself from it before Lisette marries Valentin in her stead, she may face losses far more devastating than her crown.
---
SPECIAL MENTIONS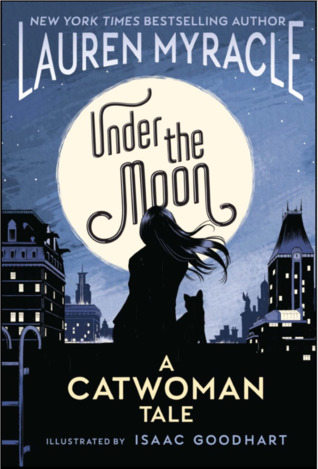 (Blurb coming soon)
You have heard the story before – of a young boy, orphaned through tragic circumstances, raised by a wise old man, who comes to a fuller knowledge of his magic and uses it to fight the great evil that threatens his world.
But what if the boy hero and the malevolent, threatening taint were one and the same?
What if the boy slowly came to realize he was the reincarnation of an evil god? Would he save the world . . . or destroy it?
Among the Academy's warrior-thieves, Annev de Breth is an outlier. Unlike his classmates who were stolen as infants from the capital city, Annev was born in the small village of Chaenbalu, was believed to be executed, and then unknowingly raised by his parents' killers.
Seventeen years later, Annev struggles with the burdens of a forbidden magic, a forgotten heritage, and a secret deformity. When he is subsequently caught between the warring ideologies of his priestly mentor and the Academy's masters, he must choose between forfeiting his promising future at the Academy or betraying his closest friends. Each decision leads to a deeper dilemma, until Annev finds himself pressed into a quest he does not wish to fulfil.
Will he finally embrace the doctrine of his tutors, murder a stranger, and abandon his mentor? Or will he accept the more difficult truth of who he is . . . and the darker truth of what he may become . . .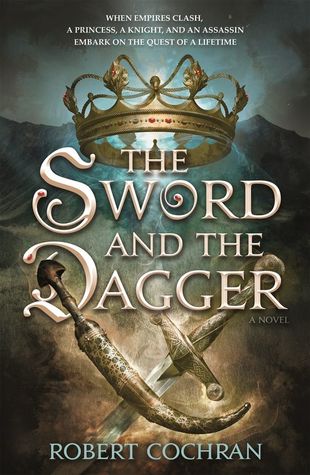 When empires clash, a Princess, a Knight, and an Assassin embark on the quest of a lifetime. 
During the time of the Crusades, an unlikely trio–a Christian princess, her affianced prince, and a Muslim assassin–embarks on a quest to the court of the most fearsome warrior the world has ever known, Genghis Khan.
Slater, Kansas is a small town where not much seems to happen.
Stella dreams of being a space engineer. After Stella's mom dies by suicide and her brother runs off to Red Sun, the local hippie commune, Stella is forced to bring her dreams down to Earth to care for her sister Jill.
Galliard has only ever known life inside Red Sun. There, people accept his tics, his Tourette's. But when he's denied Red Sun's resident artist role he believed he was destined for, he starts to imagine a life beyond the gates of the compound…
The day Stella and Galliard meet, there is something in the air in their small town. Literally. So begins weeks of pink lightning, blood red rain, unexplained storms… And a countdown clock appears mysteriously above the town hall. With time ticking down to some great, unknowable end they'll each have to make a choice.
If this is really the end of the world, who do they want to be when they face it?
In this sequel to the instant New York Times bestseller The Traitor's Game, Kestra Dallisor has finally gained possession of the Olden Blade. With the dagger in her control, she attempts to destroy the tyrannical Lord Endrick. But when Kestra fails, the king strips her of her memory, and leaves her weak and uncertain, bound to obey him. Heartbroken, Simon is desperate to return Kestra to the rebel she was, but refuses to use magic to heal her. With untrusting Coracks and Halderians threatening to capture and kill her, and war looming on the horizon, Kestra and Simon will have to learn to trust each other again if they have any hope of surviving. But can a heart once broken ever be healed?
The Deceiver's Heart marks a stunning return to Jennifer A. Nielsen's gorgeously rendered world of Antora and all its treachery and magic.
"The carnage began with the roses. She hacked at their ruffled blooms until they dropped into monstrous drifts of red on the parched yellow lawn … Only two things kept my mother grounded to us: my uncle Stephen and stories."
Fourteen-year-old Molly worries about school, friends, and her parents' failed marriage, but mostly about her mother's growing depression. Molly knows her mother is nursing a carefully-kept secret. A writer with an obsession for other people's life stories, Elaine Donnelly is the poster child of repressed emotions.
Molly spends her California summer alternately watching out for her little brother Angus and tip-toeing around her mother's raw feelings. Molly needs her mother more than ever, but Elaine shuts herself off from real human connections and buries herself in the lives and deaths of the strangers she writes about. When Uncle Stephen is pressed into the limelight because of his miracle cure of a young man, Elaine can no longer hide behind other people's stories. And as Molly digs into her mother's past, she finds a secret hidden in her mother's dresser that may be the key to unlocking a family mystery dating to 1918 New York—a secret that could destroy or save their future.