Love at first sight with this cover. It's a gender bend of King Arthur!
Title: Once & Future (Once & Future #1)
Author:  Cori McCarthy, Amy Rose Capetta
Publisher: Little, Brown and Company
Release Date: March 5th 2019
Pages: 336
Synopsis from Goodreads:
Some legends never die – they are reborn. Once & Future is King Arthur as you've never imagined!
I've been chased my whole life. An illegal immigrant in Mercer-controlled territory, I've always had to hide who I am. Until now.
When Ari crash lands on Old Earth, and pulls a magic sword from its ancient resting place, she becomes the forty-second reincarnation of King Arthur. Merlin awakes to find that having aged backward over the last forty-one Arthurs, he is now-wretchedly-a teenager. Ari may be Merlin's final chance to complete the steps of the cycle: 1) Train Arthur 2) Defeat the greatest evil in the universe. 3) Unite all of mankind. No pressure.
I don't know about prophecies or kings, but I do know this: Mercer is evil. They've imprisoned my parents, enslaved worlds, and now they're after my friends. I'm done hiding.
My name is Ari Helix. I have a magic sword, a cranky wizard, and a revolution to start.
---
SPECIAL MENTIONS
Bad-ass lady coming through!
THE GODS ARE FUNNY.
Except when you piss them off.
Then they suck.
They really, really suck.
(Really).
Alexander Weiss discovers this tidbit when he inadvertently insults Athena, Goddess of Wisdom, and she casts him away on a forgotten isle filled with statues.
Being marooned is bad enough, but the fact that the island is also the home of Euryale, elder sister to Medusa, makes the situation a touch worse. The only thing keeping Alex from being petrified is the fact that Euryale has taken a liking to the blundering mortal.
For now.
What follows next is a wild, adventurous tale filled with heroes, gods, monsters, love, and war that is nothing short of legendary.
Look at those diamonds!
**HIGHLY recommend to read Darkness & Collector Series prior. Lightness Saga contains story-lines, world building, and spoilers from previous books and characters. It's highly recommended starting with Darkness of Light (Book 1) and both are FREE on Kindle Unlimited!
A war is brewing.
Kennedy is one of the last known Druids. Wanted dead by the Seelie Queen and as a coveted asset to defeat this cruel ruler, Kennedy has become a mark. Especially by a sexy, merciless Dark Dweller, Lorcan Dragen.
Kidnapped and taken prisoner, Kennedy's life takes a dramatic turn, down a path she never imagined. Spending time with a man who killed her best friend's mother and her friend, she knows he is not someone she should care about. But the longer she spends with her enemy, the more her feelings blur the line between what is right and wrong, what is true and what is not.
As her magic grows, so does the shy, nerdy girl, and she soon realizes nothing on a list or in a book will prepare her for what is ahead.
Even her own feelings.
**Sexual content, language, alcohol, violence, death, and other mature content intended for readers 17 and older.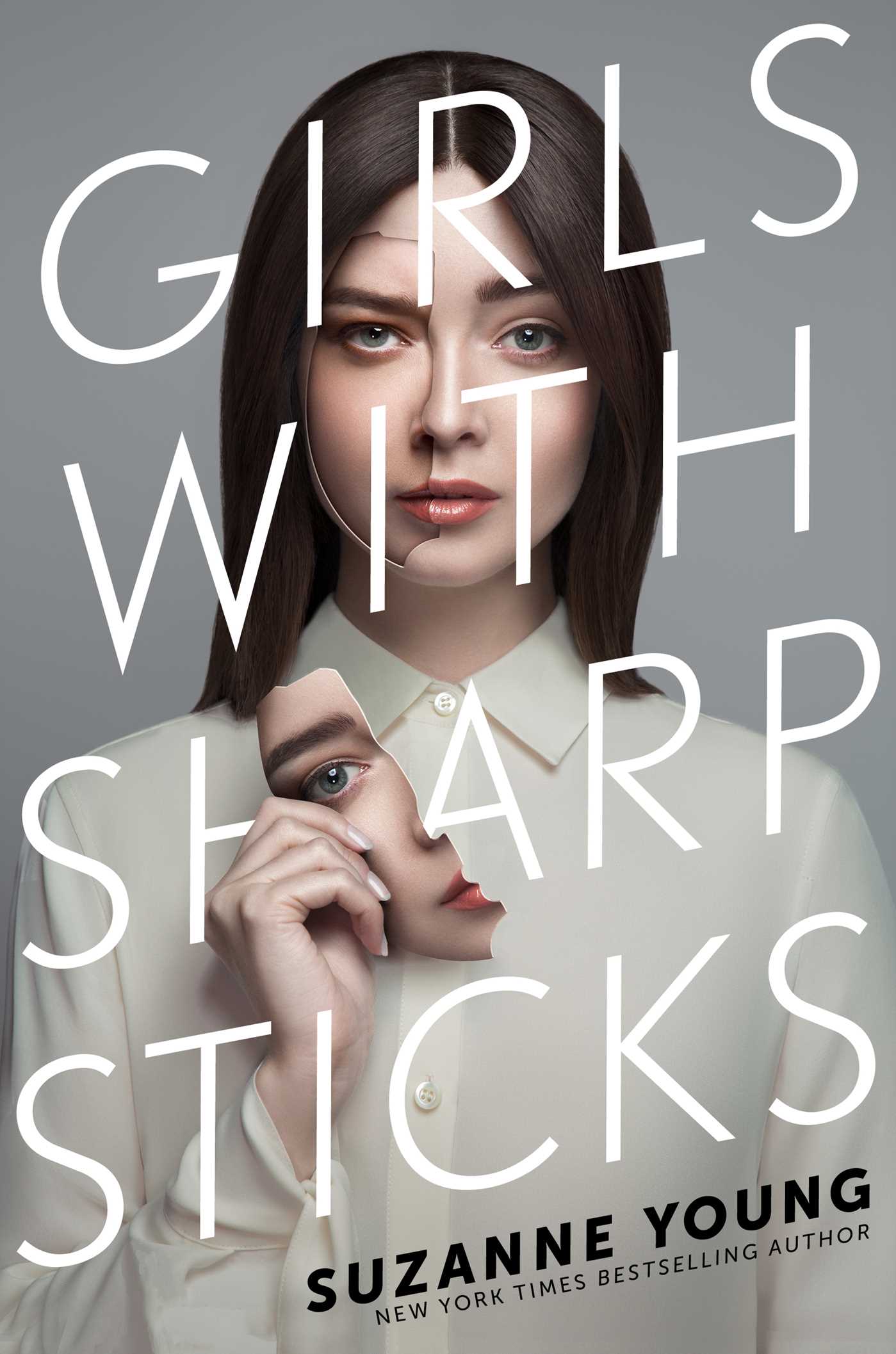 The Girls of Innovations Academy are beautiful and well-behaved—it says so on their report cards. Under the watchful gaze of their Guardians, the all-girl boarding school offers an array of studies and activities, from "Growing a Beautiful and Prosperous Garden" to "Art Appreciation" and "Interior Design." The girls learn to be the best society has to offer. Absent is the difficult math coursework, or the unnecessary sciences or current events. They are obedient young ladies, free from arrogance or defiance. Until Mena starts to realize that their carefully controlled existence may not be quite as it appears.
As Mena and her friends begin to uncover the dark secrets of what's actually happening there—and who they really are—the girls of Innovations will find out what they are truly capable of. Because some of the prettiest flowers have the sharpest thorns.
From New York Times bestselling author Kiersten White comes a brand-new series set in the world of Buffy the Vampire Slayer that introduces a new Slayer as she grapples with the responsibility of managing her incredible powers that she's just beginning to understand.
Into every generation a Slayer is born…
Nina and her twin sister, Artemis, are far from normal. It's hard to be when you grow up at the Watcher's Academy, which is a bit different from your average boarding school. Here teens are trained as guides for Slayers—girls gifted with supernatural strength to fight the forces of darkness. But while Nina's mother is a prominent member of the Watcher's Council, Nina has never embraced the violent Watcher lifestyle. Instead she follows her instincts to heal, carving out a place for herself as the school medic.
Until the day Nina's life changes forever.
Thanks to Buffy, the famous (and infamous) Slayer that Nina's father died protecting, Nina is not only the newest Chosen One—she's the last Slayer, ever. Period.
As Nina hones her skills with her Watcher-in-training, Leo, there's plenty to keep her occupied: a monster fighting ring, a demon who eats happiness, a shadowy figure that keeps popping up in Nina's dreams…
But it's not until bodies start turning up that Nina's new powers will truly be tested—because someone she loves might be next.
One thing is clear: Being Chosen is easy. Making choices is hard.
Fall in love, break the curse.
It once seemed so easy to Prince Rhen, the heir to Emberfall. Cursed by a powerful enchantress to repeat the autumn of his eighteenth year over and over, he knew he could be saved if a girl fell for him. But that was before he learned that at the end of each autumn, he would turn into a vicious beast hell-bent on destruction. That was before he destroyed his castle, his family, and every last shred of hope.
Nothing has ever been easy for Harper Lacy. With her father long gone, her mother dying, and her brother barely holding their family together while constantly underestimating her because of her cerebral palsy, she learned to be tough enough to survive. But when she tries to save someone else on the streets of Washington, DC, she's instead somehow sucked into Rhen's cursed world.
Break the curse, save the kingdom.
A prince? A monster? A curse? Harper doesn't know where she is or what to believe. But as she spends time with Rhen in this enchanted land, she begins to understand what's at stake. And as Rhen realizes Harper is not just another girl to charm, his hope comes flooding back. But powerful forces are standing against Emberfall . . . and it will take more than a broken curse to save Harper, Rhen, and his people from utter ruin.
As Ever struggles with the possible consequences of her actions, she works to keep her crew safe in the middle of a political minefield. Determined to keep her promises, Ever enlists the help of an unlikely ally, and together they expose secrets and avenge wrongdoings long overdue for justice.
Ever knows that she and Dare are meant to be together, even if the odds are against them and it's destined to break her heart. But questions are piling up faster than she can answer them, and time is running out to make a decision that could change her life forever.
Letting go of the past and embracing the future has never been so hard, but when it comes to keeping her family safe, Ever will do what's needed, no matter the cost.
She's found answers, and she's taken risks, but will Ever's sacrifices be enough to save them all?