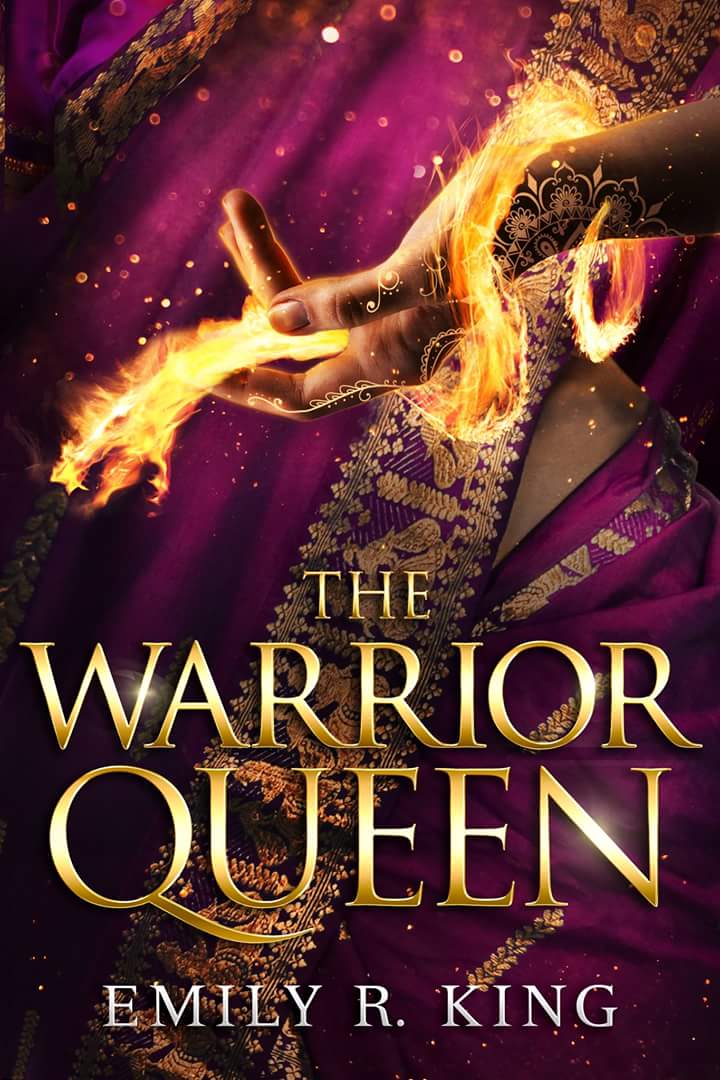 Title: The Warrior Queen (The Hundredth Queen #4)
Author: Emily R. King
Publisher: Skyscape
Release Date: August 14th 2018
Pages: 316
Synopsis on Goodreads:
In the final volume of The Hundredth Queen Series, Kalinda will risk everything to save the man she loves.
Kalinda has brought peace to the Tarachand Empire, at least for now. Bhutas no longer need to hide their gifts. The last of the rebels have been banished. And Prince Ashwin is set to take over as rajah.
But for Kalinda, this all came at a great loss. Her childhood home. Her best friend. The love of her life.
Deven is still trapped in the Void, although he is able to find his way to Kalinda each night. He has been lucky so far — mortals are not meant to last in the Void for long, and Deven has lasted longer than most. But when he doesn't visit her one night, Kalinda knows that his luck has run out.
She will do whatever it takes to save the man she loves, even if it means convincing a god to guide her through the Void. Freeing a mortal from the Void is nearly impossible, but Kalinda has never let those odds stop her before…
*ARC received via NetGalley in exchange for an honest review.*
The most beautiful and emotional end to a series I have ever read. Emily R. King wields magic through her words.
SPOILER FREE
"You are a warrior. You were born to shine. Embrace how powerful you truly are and carve your destiny from the sun."
P L O T
Even hours after I finished reading this book all I could say was "WOW". I'm like Howie Mandel from America's Got Talent after that one performance and all he could say was "WOW". All everyone in the audience could utter was "WOW". WOW! What a book and what an ending!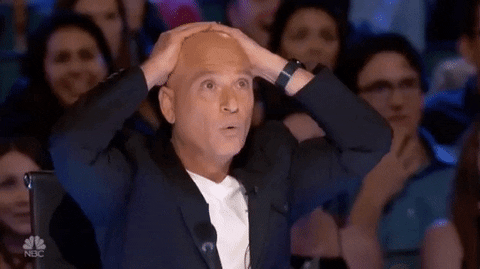 Kalinda is looking for a way to get to Deven and free him, Deven is trying to get out of the Void because he's running out of time, and Ashwin is trying to get his empire in order with a commander spreading lies about his decisions and the people refusing to accept the changes.
We visit Tinley's place and witness the beauty of Paljor. She also has a role to play in this story. There's also this one character that doesn't seem to stay dead. Like dude! Could you just stay where you are?
This book is so emotional and I cried multiple times when I'm not fanning over Ashwin but there are times where I'm crying for Ashwin. (I ship myself with Ashwin and it is not up for debate.)
Love and duty require sacrifice.
C H A R A C T E R S
Kalinda
We uncover more of Kalinda's past because she doesn't know her place in this world. She's no longer a Rani even though people still treat her like one, and she doesn't want to be a ruler and marry Prince Ashwin. My history teacher always told us to "learn from the past" and that's what Kali's adventure was about. And her past is nothing I've ever imagined.
"The past reminds us where we were so we may understand where we must go."
Captain Deven Naik
In the beginning of the series I liked Deven, I shipped him so hard with Kalinda but I don't know what changed. I guess Ashwin's appearance did that. (Hahaha I really don't know.) I wouldn't want to be him getting stuck in the Void, it's such an awful place! His journey is about survival and getting the hell out of the Void before his life is over.
I must remember there is more to my life than the dark.
Prince Ashwin
I've always been rooting for him. I don't think I shipped him with Kalinda but I always liked him more than Deven. (Sorry not sorry Captain) There's so much pressure on him and I just want to wrap him up in a fluffy sheet and hug him for all eternity.
I didn't think he'd be the type to be so clueless about love. But stepping back and seeing the big picture, he grew up without a mother and Rajah Tarek gave him cuts in his back. So he didn't really know what love is.
"From hardship comes great blessings and strength."
W R I T I N G
Written in three points of view shifting among Kalinda, Deven, and Ashwin. Each of them have their own journey to take and challenges to face. I can't rank who's path was hardest, we're not put in a path that we can't travel by. The level of difficulty always depends on our inner strength and each person has a different strength.
Love how it came to a full circle. We started in Tarachand, we end in Tarachand. Also Kali's sketches from the very beginning makes sense now.
Everyone had closure, except for that one demon. I just couldn't think of a better ending for our lovely characters' story.
"You will always be powerful, no matter your physical form. Strength dwells in the soul."
O V E R A L L
I can't express how much I love this book and most of all the entire series. Emily R. King gave us a wonderful gift, as impossible as having powers may be the message is clear and the advice and wise words she leaves in her works are just as real. That's one of the main things I love about this series.
Women raised to be warriors but now that the war is over and a different prince leads them to a better world these women don't know what to do with themselves.
"These women know how to survive–you can teach them how to live."
I've said it before and I'll say it again. I want to see this made into a TV series or a movie. It's so bad-ass, it's full of heartfelt messages, has enough drama, thrills, and magic. Though this final book can be tricky with Kali having to talk inside her head (Read the book to get what I mean) but hey, if you've seen the movie adaptation of The Host by Stephanie Meyer, it worked well.
I'm hoping for a spin-off with one of the new couples in this book but most of all I cannot wait for the author's upcoming series Evermore Chronicles coming soon.
"No matter how bleak the world may seem, or how mighty the night, dawn always comes."