Title: Beneath The Citadel

Author: Destiny Soria

Publisher: Abrams Amulet

Release Date: October 9th 2018

Pages: 480

Synopsis:

In the city of Eldra, people are ruled by ancient prophecies. For centuries, the high council has stayed in power by virtue of the prophecies of the elder seers. After the last infallible prophecy came to pass, growing unrest led to murders and an eventual rebellion that raged for more than a decade.
In the present day, Cassa, the orphaned daughter of rebels, is determined to fight back against the high council, which governs Eldra from behind the walls of the citadel. Her only allies are no-nonsense Alys, easygoing Evander, and perpetually underestimated Newt, and Cassa struggles to come to terms with the legacy of rebellion her dead parents have left her — and the fear that she may be inadequate to shoulder the burden. But by the time Cassa and her friends uncover the mystery of the final infallible prophecy, it may be too late to save the city — or themselves.
---
SPECIAL MENTIONS
From the New York Times bestselling author of Half-Blood Dragon.
Nala is a slave. Ciaran is a soldier. They were bound to be enemies.
Humans and elves have been at war for ages, but when a mysterious sorceress begins her rampage of elven territory, the king of the elves is desperate to even the battlefield.
Her daughter exists somewhere, hidden amongst the common people.
And, she doesn't even know it.
Nala is ripped from her home and launched into an epic adventure of survival, love, and magic unlike anything she'd ever dreamed.
Any chance for an ordinary life is long gone, and when she finds herself falling for the enemy, she'll find freedom in the most unlikely of places.
Join K.N. Lee and Nicole Zoltack on an epic journey through the mystical world of Elantria where elves, satyrs, wizards, and fairies exist. This coming-of-age high fantasy is perfect for fans of Brandon Sanderson's Mistborn, C. Greenwood, and Sarah J. Maas' Throne of Glass.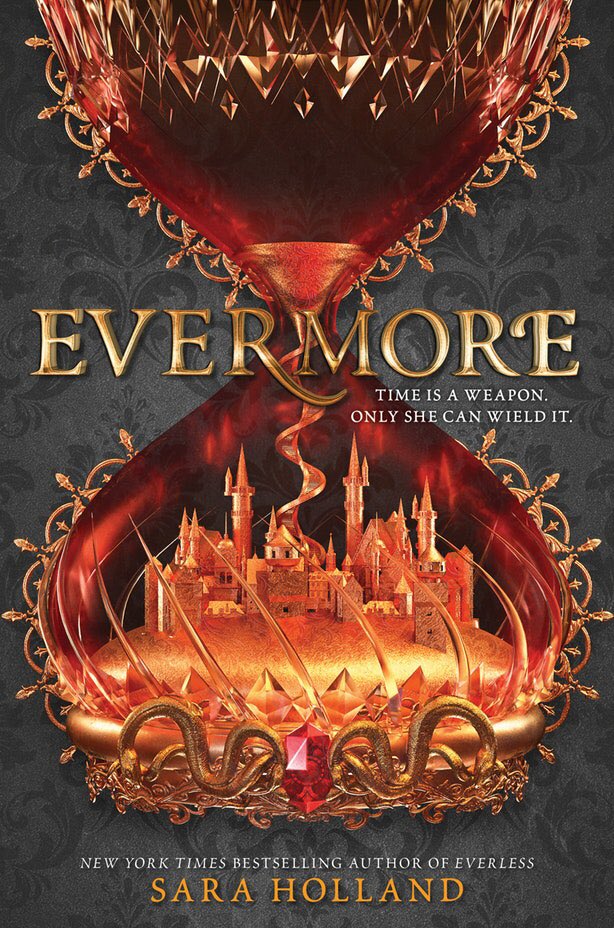 The highly anticipated sequel to New York Times bestseller, Everless!
Jules Ember was raised hearing legends of the ancient magic of the wicked Alchemist and the good Sorceress. But she has just learned the truth: not only are the stories true, but she herself is the Alchemist, and Caro—a woman who single-handedly murdered the Queen and Jules's first love, Roan, in cold blood—is the Sorceress.
The whole kingdom believes that Jules is responsible for the murders, and a hefty bounty has been placed on her head. And Caro is intent on destroying Jules, who stole her heart twelve lifetimes ago. Jules must delve into the stories that she now recognizes are accounts of her own past. For it is only by piecing together the mysteries of her lives that Jules will be able to save the person who has captured her own heart in this one.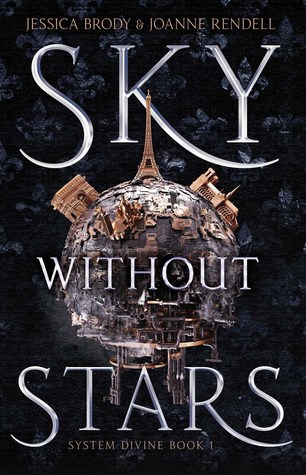 In the tradition of The Lunar Chronicles, this sweeping reimagining of Les Misérables tells the story of three teens from very different backgrounds who are thrown together amidst the looming threat of revolution on the French planet-colony of Laterre.
A thief.
An officer.
A guardian.
Three strangers, one shared destiny . . .
When the Last Days came, the planet of Laterre promised hope. A new life for a wealthy French family and their descendants. But five hundred years later, it's now a place where an extravagant elite class reigns supreme; where the clouds hide the stars and the poor starve in the streets; where a rebel group, long thought dead, is resurfacing.
Whispers of revolution have begun—a revolution that hinges on three unlikely heroes…
Chatine is a street-savvy thief who will do anything to escape the brutal Regime, including spy on Marcellus, the grandson of the most powerful man on the planet.
Marcellus is an officer—and the son of a renowned traitor. In training to take command of the military, Marcellus begins to doubt the government he's vowed to serve when his father dies and leaves behind a cryptic message that only one person can read: a girl named Alouette.
Alouette is living in an underground refuge, where she guards and protects the last surviving library on the planet. But a shocking murder will bring Alouette to the surface for the first time in twelve years…and plunge Laterre into chaos.
All three have a role to play in a dangerous game of revolution—and together they will shape the future of a planet.
Seventeen-year-old Keralie Corrington may seem harmless, but she's, in fact, one of Quadara's most skilled thieves and a liar. Varin, on the other hand, is an honest, upstanding citizen of Quadara's most enlightened region, Eonia. He runs afoul of Keralie when she steals a package from him, putting his life in danger. When Varin attempts to retrieve the package, he and Keralie both find themselves entangled in a conspiracy that leaves all four of Quadara's queens dead.
With no other choices and on the run from Keralie's former employer, the two decide to join forces, endeavoring to discover who has killed the queens and save their own lives in the process. When their reluctant partnership blooms into a tenuous romance, they must overcome their own dark secrets in hopes of a future together that seemed impossible just days before. But first they have to stay alive and untangle the secrets behind the nation's four dead queens.
An enthralling fast-paced murder mystery where competing agendas collide with deadly consequences, Four Dead Queens heralds the arrival of an exciting new YA talent.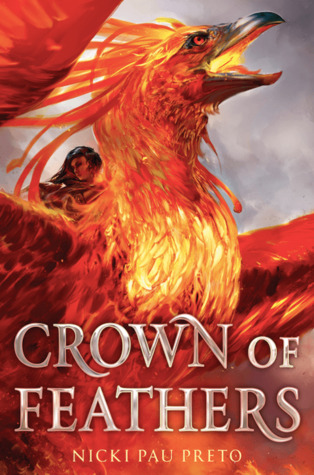 An Ember in the Ashes meets Three Dark Crowns in this lush debut fantasy novel about a girl who disguises herself as a boy to join a secret group of warriors that ride phoenixes into battle.
I had a sister, once…
In a world ruled by fierce warrior queens, a grand empire was built upon the backs of Phoenix Riders—legendary heroes who soared through the sky on wings of fire—until a war between two sisters ripped it all apart.
I promised her the throne would not come between us.
Sixteen years later, Veronyka is a war orphan who dreams of becoming a Phoenix Rider from the stories of old. After a shocking betrayal from her controlling sister, Veronyka strikes out alone to find the Riders—even if that means disguising herself as a boy to join their ranks.
But it is a fact of life that one must kill or be killed. Rule or be ruled.
Just as Veronyka finally feels like she belongs, her sister turns up and reveals a tangled web of lies between them that will change everything. And meanwhile, the new empire has learned of the Riders' return and intends to destroy them once and for all.
Sometimes the title of queen is given. Sometimes it must be taken.
Crown of Feathers is an epic fantasy about love's incredible power to save—or to destroy. Interspersed throughout is the story of Avalkyra Ashfire, the last Rider queen, who would rather see her empire burn than fall into her sister's hands.
A prequel to Black Dawn
(Blurb not yet available)