Title: Song of the Dead (Reign of the Fallen #2)
Author: Sarah Glenn Marsh
Publisher: Razorbill
Release Date: January 29th 2019
Pages: 416
Synopsis from Goodreads:
The Dead must stay buried.
Karthia is nothing like it used to be. The kingdom's borders are open for the first time in nearly three hundred years, and raising the dead has been outlawed. Odessa is determined to explore the world beyond Karthia's waters, hoping to heal a heart broken in more ways than she can count. But with Meredy joining the ocean voyage, vanquishing her sorrow will be a difficult task.
Despite the daily reminder of the history they share, Odessa and Meredy are fascinated when their journey takes them to a land where the Dead rule the night and dragons roam the streets. Odessa can't help being mesmerized by the new magic–and by the girl at her side. But just as she and Meredy are beginning to explore the new world, a terrifying development in Karthia summons them home at once.
Growing political unrest on top of threats from foreign invaders means Odessa and Meredy are thrust back into the lives they tried to leave behind while specters from their past haunt their tenuous relationship. Gathering a force big enough to ward off enemies seems impossible, until one of Queen Valoria's mages creates a weapon that could make them invincible. As danger continues to mount inside the palace, Odessa fears that without the Dead, even the greatest invention won't be enough to save their fates.
In this enthralling, heartrending sequel to Reign of the Fallen, Odessa faces the fight of her life as the boundaries between the Dead and the living are challenged in a way more gruesome than ever before.
---
SPECIAL MENTIONS
Love can save you…if it doesn't destroy you first.
Gwen has spent her life on the road, picking up and moving every few months when her mother has a mental break. They take care of each other. They don't need anyone else. Or so Gwen believes…until her mother announces she's met a man online.
When they arrive at his opulent home, Gwen is plunged into a world that seems to good to be true. Suddenly she's living in a mansion overlooking the beach and eating foods she's only read about in paperback novels. Her mother's new man has four gorgeous sons who don't mind her complete social incompetence. And her mother seems to have controlled her inner demons for the moment.
But the family they've joined has more than its share of secrets. When strange phenomena begin to occur in their presence, Gwen must emerge from her protective shell and embrace a destiny she's never imagined.
One empire. Two princesses. A war that could tear the world apart.
Sisters Lu and Min have always known their places as the princesses of the Empire of the First Flame: the eldest, assertive Lu, will be named her father's heir and become the dynasty's first female ruler, while timid Min will lead a quiet life in Lu's shadow. Then their father names their male cousin Set the heir instead, throwing both girls' lives into chaos.
Determined to reclaim her birthright, Lu is forced to flee, leaving Min to face the volatile court alone. Lu crosses paths with Nokhai, the lone, unlikely survivor of the decimated Ashina, nomadic wolf shapeshifters. Nok never learned to shift—and he has no trust for the Empire that killed his family—but working with the princess might be the key to unlocking his true power.
As Lu and Nok form a tenuous alliance, Min's own hidden power awakens—a forbidden, deadly magic that could secure Set's reign … or allow her to claim the throne herself. But there can only be one Emperor, and the sisters' greatest enemy could very well turn out to be each other.
Told in three distinct points-of-view, this first book in a sweeping fantasy series weaves a story of ambition, betrayal, and sacrifice.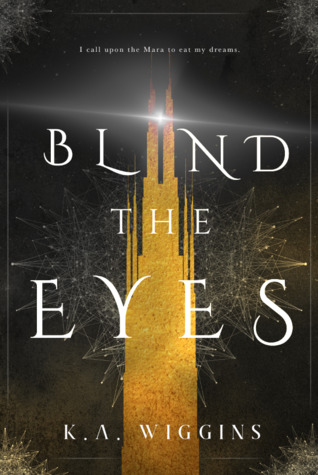 In a world where hope kills and dreams are deadly, obedience is the only way to survive. But when one girl learns her society's absolute control and guarantee of safety are both illusions, she risks her hard-won status, her home and her life to rebel and expose its lies.
When haunted teen Cole discovers the state's guarantee of safety from the nightmarish Mara in exchange for obedience is a fraud, she realizes hers isn't the only life at stake. Cole needs allies to help her escape execution by nightmare and expose the lies. Now, with a ghost at her back, enforcers in pursuit, and a charismatic rebel leader gaslighting her, Cole must figure out who to trust to bring down the state and stop the dying before the nightmares eat her alive.
A YA dark fantasy about identity, trauma & taking back your choices. Ghosts and world-monsters in post-eco-disaster Vancouver.
Detailed synopsis:
Seventeen-year-old Cole hides a forbidden obsession with death from both the repressive, authoritarian Refuge and Cadence, the ghost who haunts her. Cole's determined to shake her reputation as a failure, but when she spectacularly fails her probation trials and uncovers the dark lies at the heart of Refuge, her world crumbles around her.
Fleeing, she finds an ally in the charismatic leader of the glittering, permissive underground club and rebel enclave modeled after the seven colour halls of Poe's The Masque of the Red Death, Freedom. Ravel offers the chance to bring down Refuge's regime – along with a tantalizingly hedonistic new way of life. But as Cole struggles to fit in and meet Ravel's expectations, she finds herself drawn into visions of death – and to the silver-shrouded boy who fights back, a boy Cadence claims to remember from her former life. In the waking world, Ravel seems less interested in toppling the Tower and more focused on transforming Cole into his ideal consort – and people are dying in more than just Cole's visions.
To stop the dying and put an end to Refuge's lies, Cole will have to own the hidden power within and choose once and for all who to trust and what to be: an obedient drone, a hedonistic goddess, a solitary hero… or something else entirely.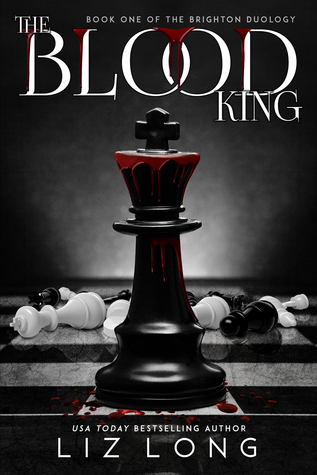 In the kingdom of Brighton, a President-turned-King offers poor teens the chance to join KEY, the King's Education for Youth. Seventeen-year-old Reina Torres jumps at the chance to be of service to her country, wanting to learn more about Brighton's history and future through the Media industry.
The King himself takes an interest in Reina, offering private interviews; he soon commands her to marry his cruel son. Reina, however, cannot ignore her growing feelings for Iris, a fellow KEY student, despite knowing the laws. Reina discovers refusal means punishment much worse than death, and why King Magnus hasn't aged in decades, thanks to his KEY program.
In the stunning conclusion to the bestselling Winternight Trilogy, following The Bear and the Nightingale and The Girl in the Tower, Vasya returns to save Russia and the spirit realm, battling enemies both mortal and magic.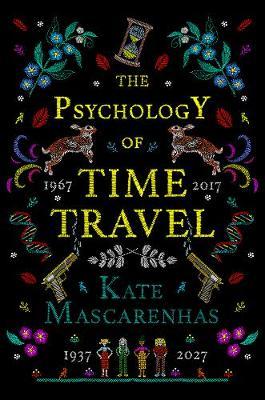 1967: Four female scientists invent a time-travel machine. They are on the cusp of fame: the pioneers who opened the world to new possibilities. But then one of them suffers a breakdown and puts the whole project in peril…
2017: Ruby knows her beloved Granny Bee was a pioneer, but they never talk about the past. Though time travel is now big business, Bee has never been part of it. Then they receive a message from the future – a newspaper clipping reporting the mysterious death of an elderly lady…
2018: When Odette discovered the body she went into shock. Blood everywhere, bullet wounds, flesh. But when the inquest fails to answer any of her questions, Odette is frustrated. Who is this dead woman that haunts her dreams? And why is everyone determined to cover up her murder?