This may be the fourth book in the series but the main character is different from the first trilogy. This main character's journey will be a duology. At first glance it looks plain black, white and grey, but turns out it has touches of gold to it which I really love! Me and my gold obsession.
Title: Courting Darkness (His Fair Assassin #4)
Author: Robin LaFevers
Publisher: HMH Books for Young Readers
Release Date: February 5th 2019
Synopsis from Goodreads:
Death wasn't the end, it was only the beginning…
Sybella has always been the darkest of Death's daughters, trained at the convent of Saint Mortain to serve as his justice. But she has a new mission now. In a desperate bid to keep her two youngest sisters safe from the family that nearly destroyed them all, she agrees to accompany the duchess to France, where they quickly find themselves surrounded by enemies. Their one ray of hope is Sybella's fellow novitiates, disguised and hidden deep in the French court years ago by the convent—provided Sybella can find them.
Genevieve has been undercover for so many years, she struggles to remember who she is or what she's supposed to be fighting for. Her only solace is a hidden prisoner who appears all but forgotten by his guards. When tragedy strikes, she has no choice but to take matters into her own hands—even if it means ignoring the long awaited orders from the convent.
As Sybella and Gen's paths draw ever closer, the fate of everything they hold sacred rests on a knife's edge. Will they find each other in time, or will their worlds collide, destroying everything they care about?
---
SPECIAL MENTIONS
Haunted by the sacrifices he made in Constantinople, Radu is called back to the new capital. Mehmed is building an empire, becoming the sultan his people need. But Mehmed has a secret: as emperor, he is more powerful than ever . . . and desperately lonely. Does this mean Radu can finally have more with Mehmed . . . and would he even want it?
Lada's rule of absolute justice has created a Wallachia free of crime. But Lada won't rest until everyone knows that her country's borders are inviolable. Determined to send a message of defiance, she has the bodies of Mehmed's peace envoy delivered to him, leaving Radu and Mehmed with no choice. If Lada is allowed to continue, only death will prosper. They must go to war against the girl prince.
But Mehmed knows that he loves her. He understands her. She must lose to him so he can keep her safe. Radu alone fears that they are underestimating his sister's indomitable will. Only by destroying everything that came before–including her relationships–can Lada truly build the country she wants.
Claim the throne. Demand the crown. Rule the world.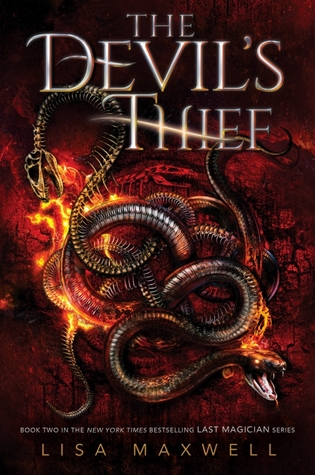 In this spellbinding sequel to the New York Times bestselling The Last Magician, Esta and Harte set off on a cross-country chase through time to steal back the elemental stones they need to save the future of magic.
Hunt the Stones.
Beware the Thief.
Avenge the Past.
Esta's parents were murdered. Her life was stolen. And everything she knew about magic was a lie. She thought the Book of Mysteries held the key to freeing the Mageus from the Order's grasp, but the danger within its pages was greater than she ever imagined.
Now the Book's furious power lives inside Harte. If he can't control it, it will rip apart the world to get its revenge, and it will use Esta to do it.
To bind the power, Esta and Harte must track down four elemental stones scattered across the continent. But the world outside the city is like nothing they expected. There are Mageus beyond the Brink not willing to live in the shadows—and the Order isn't alone in its mission to crush them.
In St. Louis, the extravagant World's Fair hides the first stone, but an old enemy is out for revenge and a new enemy is emerging. And back in New York, Viola and Jianyu must defeat a traitor in a city on the verge of chaos.
As past and future collide, time is running out to rewrite history—even for a time-traveling thief.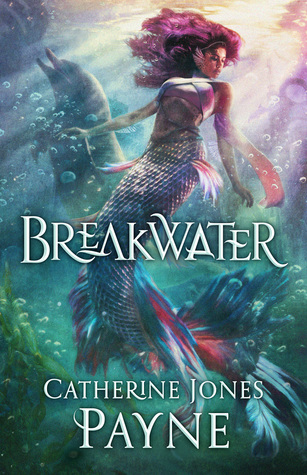 Mermaids. Murder. Mayhem.
A red tide is rising.
As the daughter of one of the mer-king's trusted advisors, seventeen-year-old Jade has great responsibilities. When her fiancé murders a naiad, plunging the underwater city of Thessalonike into uproar, tensions surge between the mer and the naiads. Jade learns too late that the choices she makes ripple further than she'd ever imagined. And as she fights against the tide of anger in a city that lives for scandal, she discovers danger lurking in every canal, imperiling her family and shattering the ocean's fragile peace.
Can the city's divisions be mended before the upwelling of hate rips apart everything Jade loves?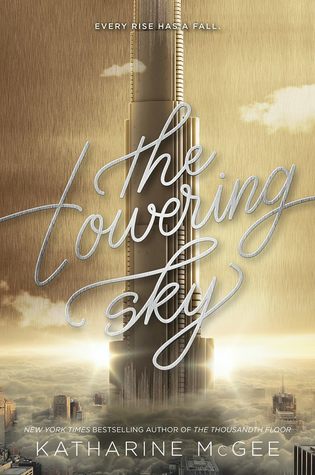 The final book in Katharine McGee's epic New York Times bestselling series, The Thousandth Floor.
It's New York City, 2118.
In Manhattan's glamorous thousand-story supertower, millions of people are living scandalous lives. Leda, Watt, Rylin, Avery, and Calliope are all struggling to hide the biggest secrets of all, secrets that could destroy everything, and send their perfect worlds toppling over the edge.
Because every rise has a fall.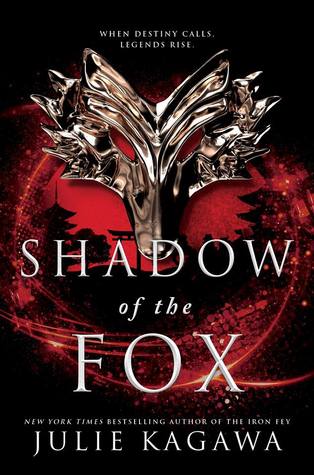 Once Every Thousand Years…
Every millennium, one age ends and another age dawns…and whoever holds the Scroll of a Thousand Prayers holds the power to call the great Kami Dragon from the sea and ask for any one wish. The time is near…and the missing pieces of the scroll will be sought throughout the land of Iwagoto. The holder of the first piece is a humble, unknown peasant girl with a dangerous secret.
Demons have burned the temple Yumeko was raised in to the ground, killing everyone within, including the master who trained her to both use and hide her kitsune shapeshifting powers. Yumeko escapes with the temple's greatest treasure—one part of the ancient scroll. Fate thrusts her into the path of a mysterious samurai, Kage Tatsumi of the Shadow Clan. Yumeko knows he seeks what she has…and is under orders to kill anything and anyone who stands between him and the scroll.
A wish will be granted and a new age will dawn.
Queen Nouei is a god facing annihilation. To rewrite history and change her prospects, she reincarnates as Bridget Blade.
Bridget is a reincarnated god but doesn't know it. All she wants is to be a loving wife, friend, and mathematician. But as much as she wants to be normal, her impulses compel her to make strange and rash choices.
Jeremy is her husband. For years, he's indulged her whims, protected her from harm, and shielded her from the responsibilities of the world. But it's not been all a burden for him. In return for his devotion, she's laid her powers at his disposal.
Everything changes when Jeremy and Bridget embark on a scientific investigation of a divine phenomenon. Bridget's impulsiveness leads to a strange encounter that will force Jeremy to choose between his love for her or his duty to the masses.
When a novice god begins her divine journey, what is the cost? And who pays the price?