Title: Colliding Skies
Author: Debbie Zaken
Publisher: Oftomes Publishing
Released Date: March 6, 2018
Pages: 380
Synopsis on Goodreads:
Since Skye Reilly can remember, she has been looking up to the stars. With high school graduation upon her, her telescope in one hand and her college acceptance letter in the other, she has life as meticulously mapped out as her star chart. That is, until the Celeians arrive and she meets Ethan, an alluring alien. Ethan collides into her like an asteroid, causing a gravitational shift in Skye's trajectory and hurling her life into a cataclysmic collision course of interplanetary proportions.
The Celeians promise many things. An end to disease, global warming, and famine. The knowledge to help humankind. Despite the suspicions surrounding the intriguing aliens and rising anti-alien protests, Skye gives Ethan her trust, and eventually her heart. The very heart he could stop with a lethal electrifying touch of his hand.
When the Magistrate, a council of alien leaders, threatens to put an end to their interspecies relationship, following her heart could cost Skye her life and the lives of everyone she loves.
Not even light can escape the pull of a black hole.
*I would like to thank Oftomes Publishing for providing an ARC in exchange for an honest review.*
I couldn't put this book down and I sure hope there'll be a sequel!
SPOILER FREE REVIEW
Love triangle? Check.
Star crossed lovers? Check.
Hot aliens? Check.
Can't really say I'm crazy about this book, but it's an easy read and I have no clue as to why I couldn't stop myself from reading another chapter, and then another, and another. Aliens aren't really my thing but I can't help but imagine Ethan as the hot Youtuber Twan Kuyper.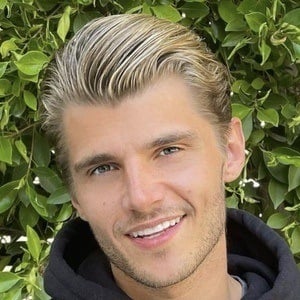 "What a strange illusion it is to suppose that beauty is goodness."
The thing that's great about otherworldly creatures is their perspective of things. How do parents cope with a teenager dating an alien with neon blue eyes? I always find parents in YA fiction to sometimes be stupid. (Please let me explain) They tell their kid, "You are not allowed to meet that guy again." Hello! He's got powers, obviously they'll find a way. Teenagers will stop at nothing to get their way. (I've been there, we lie to get what we want. We sneak around and stuff.)
"I have traveled eons through space and time to find you."
And he showed Skye how far he traveled. The dates are super cute, but that tease every time they attempt to do something and poof! Something prevents them from doing it. Can't say their love story is "us against the world" kind, but it a huge risk. Each party has a reason why it should be stopped, but as a hopeless romantic I stand beside love.
"Don't worry about the food. If he doesn't like it, there's plenty of grass for him to graze on in the yard."
Probably the best part I like about this book is the Celeian's awesome technology. It's like there's nothing they couldn't do, their tech is limitless.
The way this book ended just left so many doors open and I wonder if there's a sequel because I think it'd be thrilling and ass-kicking. I just hope it won't go downhill like the direction of The Hunger Games series.