Title: A Perilous Undertaking (Veronica Speedwell #2)
Author: Deanna Raybourn
Publisher: Berkley
Release Date: January 10, 2017
Pages: 352
Synopsis from Goodreads:
London, 1887. At the Curiosity Club, a ladies-only establishment for daring and intrepid women, Victorian adventuress Veronica Speedwell meets the mysterious Lady Sundridge, who begs her to take on an impossible task–saving society art patron Miles Ramsforth from execution. Ramsforth, accused of the brutal murder of his mistress, Artemisia, will face the hangman's noose in a week's time if the real killer is not found.
But Lady Sundridge is not all that she seems, and unmasking her true identity is only the first of many secrets Veronica must uncover. Together with her natural-historian colleague, Stoker, Veronica races against time to find the true murderer. From a Bohemian artists' colony to a royal palace to a subterranean grotto with a decadent history, the investigation proves to be a very perilous undertaking indeed….

SPOILER ALERT!
Veronica and Stoker has wrapped my heart in paper and threw it in the bottomless pit.
My obsession with this new ship has sailed and brought to places I never thought possible of visiting.
P L O T 
This sequel is perfect even though it still hasn't given me what I wanted — which is for Stoker to properly court Veronica of they could be just intimate. I mean, Deanna gave us a bit of hot intimacy scene here but it ended so quickly! Had to punch my pillows late in the night when I got to that scene.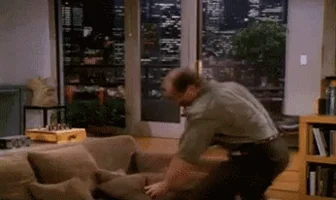 I think there's more action in here, well they did swim in dirty water with the previous book but they are climbing walls and running through gardens in this one. I wonder how Stoker stays fit? Does he work out in his own Chinese Pagoda home? Does Veronica see him work out? The chest, the sweat, the manly scent, oh my.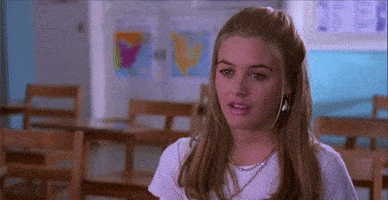 Once again this was fast paced, got to the point quickly and the killer wasn't hard to find compared to the first one.
I am pleased to find that Veronica has now accepted London as her home. She's never had a home before and now she has one to return to for as long as she likes without having to worry of not keeping any possessions so she won't have to carry many things when she leaves.
C H A R A C T E R S 
I must say there are more characters in this book than the first one but I found myself with less struggle to memorize their names than the previous book.
Veronica never ceases to surprise me, though Stoker's revelations don't really break my jaw. They both really have dark shadows over their shoulders and this makes them perfect for each other. I also believe they're the only ones who could save one another.
The new characters are such a delight to be with on this adventure. Emma Talbot who seems calm and collected can be stressed out by deadlines and I'm really surprised how she was able to resist Stoker's hot body when he was standing in front of her naked for hours. Maybe she's used to it? Maybe Stoker's just not her type.
Lady Wellie is someone I truly adore and I can imagine her as Diana Rigg who played Olenna Tyrell from House Martell in Game of Thrones, but I specifically see her as the Duchess of Buccleuch her role in the second season of Victoria. She also has a cane in that show and she just scream Lady Wellie to me. As I was reading the book I imagined her in this manner.
The owner of the art school/house, Sir Frederick is also a charming man with a lot of wise words to say. Other than him, Lord Templeton-Vane is also someone who's been ensnared by the beauty of Veronica Speedwell due to her looks and wits. Julian Gilchrist is also someone who has a way with words to lure women into his bedchamber and I find that sort as a skill that one cannot be born with but to be learned. Ottilie Ramsforth is someone I find very surprising. I knew she was the killer over time when information about her being extremely loyal and in love with her husband that she turns a blind eye to his un-husbandly activities.
Veronica and Stoker's relationship has gone to a different level, they now consider each other as deeper friends, someone who'll get himself killed for the other and someone who'd kill for the other.
"I am better than a husband, I am your friend."
 Nothing could be more true than those words.
W R I T I N G 
Deanna always has lovely quotable lines in her books — even though this is just my second book of hers but I can see a pattern. And I love quotable lines which don't only refer to a specific relationship but would apply to all human persons in general.
Food for the soul from this book through Sir Frederick's lips:
"The body is a willful creature of passions that must be satisfied. But the heart–the heart must only be given to one. That is the sacred bit." 
"The soul is a thing apart. When you decide to share that with someone, then you will know what it is to live." 
O V E R   A L L 
I can not wait to start A Treacherous Curse, more questions have been raised towards the history of both or lead characters. We may now have a name for Stoker's ex-wife, we just need a last name and a face to go along with it. Before the book ended Veronica said she'd killed someone before, I wonder who that is and what happened.
"It is not the first time, Stoker. I have taken a life before. And I would take a thousand more if it meant I could save you."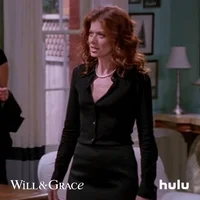 Like I said, this is now part of my favorite series list and I finished this book in the nick of time before the New Year came. It was the perfect read to end a wonderful year. So filled with questions about the past, yet so filled with hope for the future.
Caroline might have her claim upon him, but I had one of my own, I decided. And mine was the stronger because I demanded nothing of him save friendship. His soul was his own.